2022 HFUU State Convention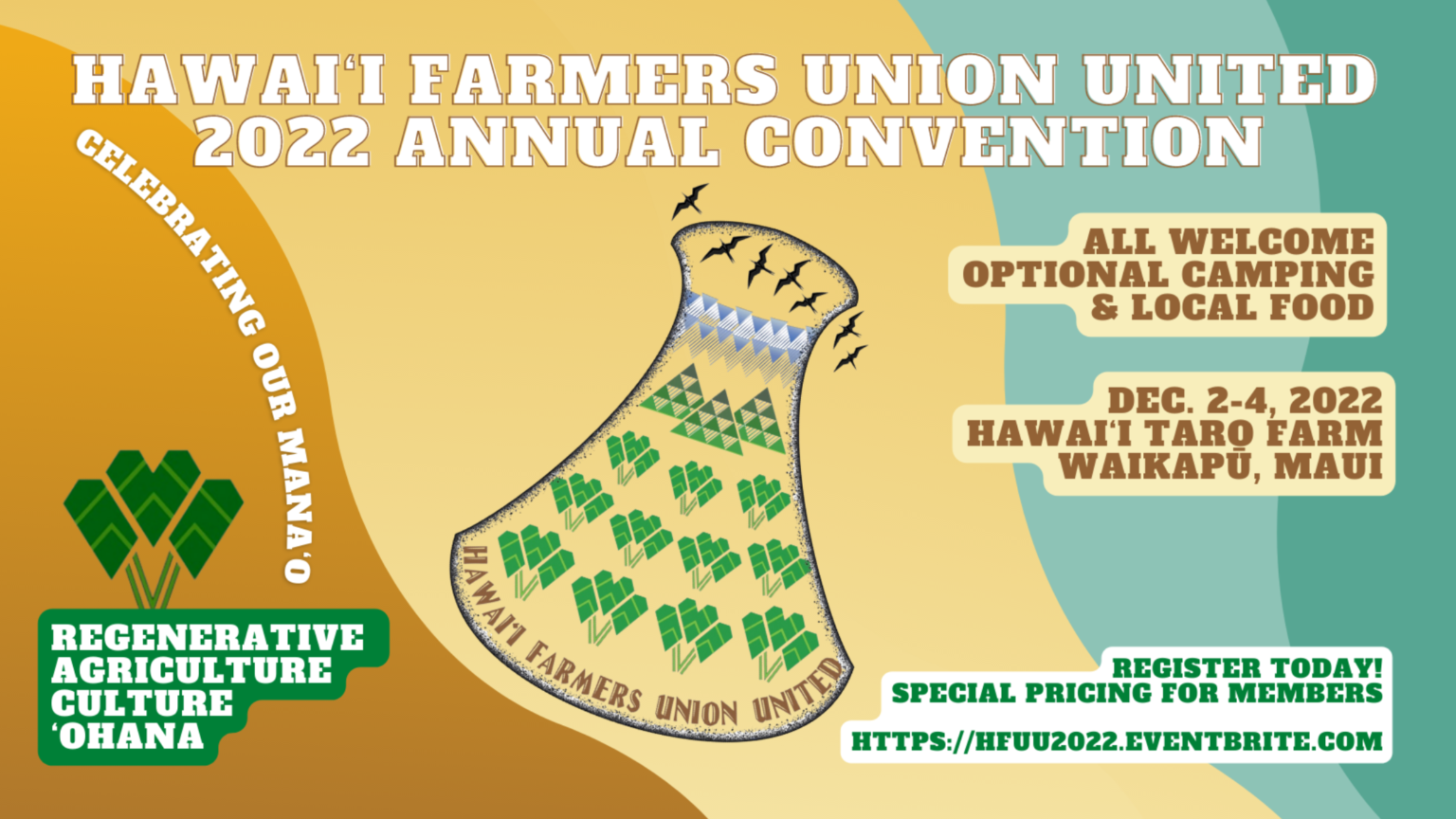 Enter to win an All Access Pass to the HFUU State Convention!
The Pure KNF Foundation is sponsoring 2 All Access Passes (including food and camping) to the 12th Annual Hawaii Farmers Union United State Convention on Maui!
Want to attend the Convention from December 2-4th on us? See the details and enter to win below!
Contest Details
The Pure KNF Foundation is sponsoring 2 all access pass tickets (including camping and meals) to the 2022 Convention based on the following categories.
Luck Category: One ticket will be randomly awarded to one lucky individual that enters by sending an email to contest@pureknf.org
Merit Category: One ticket will be awarded for an entry of 500 characters or less answering the following question via an email to contest@pureknf.org: "How has Korean Natural Farming (KNF) influenced your approach to regenerative agriculture?" The winner in this category will be chosen by Eric Weinert Sr. based on which answer is most inspiring to him.
Entry emails must include the full name of the individual wishing to attend the event. Optionally, you may include a phone number in the email to be notified of winning via phone.
Entry emails must be received by 7:00PM HST on November 23rd to be eligible, and winners will be notified on November 24th by email and/or phone if included in the contest entry.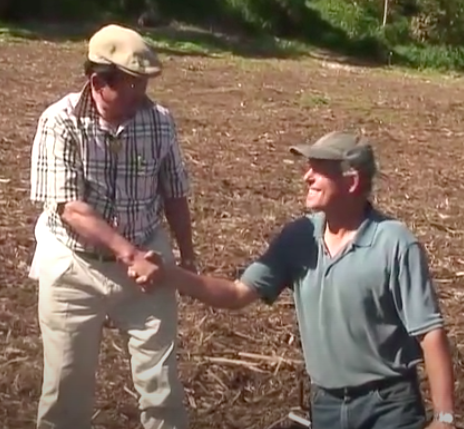 Contest Judge: Eric Weinert Sr.
Eric Weinert Sr. has been a leader in Hawaii agriculture since the 1970's when he started Plant It Hawaii fruit tree nursery in Kurtistown with his sister to provide quality grafted trees to the local community.
His agricultural career evolved to eventually becoming the General Manager of Calavo Hawaii Operations, and during this time was instrumental in bringing in Gil Carandang to hold a conference spreading Natural Farming to the Hawaii Papaya industry and has been a long time advocate for regenerative agriculture.
Eric went to Korea to attend a seminar and tour offered by Master Cho in 2009, and was certified as an Advanced KNF Instructor in 2011 by Master Cho.
Today, Eric is retired, yet continues to farm regeneratively on his home plot, and wishes to help the youth achieve the reality of better agriculture for Hawaii.
Contest Terms and Conditions
Contest winners must respond to winning notification by Saturday, November 26th at 2:00pm HST to confirm winnings. If no response is received, the next best entry will be chosen to be awarded for the merit based award, or another random email will be selected from the luck category.
There may be only one entry per individual entered. The tickets will be awarded to the individual listed in the entry and they must show valid photo identification at the Registration Booth at the Convention to redeem their ticket at the event.
By entering the merit based category, entrants give permission to the Pure KNF Foundation to publish and use entries for marketing and promotion. This may include, but is not limited to, sharing during the weekly Office Hours w/ Dr. Drake and on posters displayed at the educational table at the 2022 HFUU Convention.
Email and personal details will be kept private and will not be shared beyond publicly announcing the name of the winner. Correspondence via email will be to communicate contest status and details. By entering the contest you consent to receive one email from the Pure KNF Foundation asking if you would like to receive more information from the Foundation. If there is no reply, or the opt-in is not confirmed, the email address will be purged from our records by January 1, 2023
If you have any questions, please contact admin@pureknf.org